Southwestern Treasure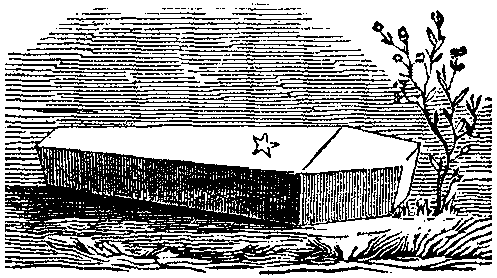 In loving memory of my french-fried units
2 XLT's*
2 Gold units
1 6000 Di Pro
1 Pi Water Unit
1 TM808
*Note: I think one of the XLT's committed suicide however. The wife had a pink doily coil cover on it. =)
---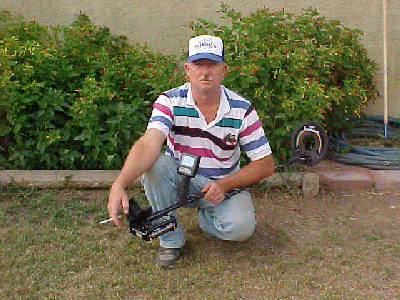 This is me with my new XLT. The others went up in flames in a van fire incident. Nice to be back in the detecting business!
I live in the small town of Kirtland, next to Farmington, in the far northwestern corner of the state of New Mexico. From here I have access to four states. Yes, I know. The first words out of most
people's mouths is: "Why detecting?" First, I'm a history buff. Any finds made from the past may be
boring to most people, but I find them fascinating! Second, it keeps me busy and out of my wife's hair. I also enjoy the people I meet that are also interested in metal detecting, as well as gold prospecting.

---
Alan's Finds

Latest Finds
My First Published Story
Pictures of the Surrounding Area
My Favorite Friends' Pictures

---

White's Electronics

---

Links to other great detecting pages:

Jesse's Alaskan Page
Jim (Cal) Detecting Page
RC (snake) Professional Sand-bagging and Detecting Page
The Treasure Depot
Laura (Utah)
FireNGold
Jerry's Ghosttown
Will (Georgia) Homepage
Ladybug (Arizona) Homepage

---

Click here to email me